< Back to all boat designs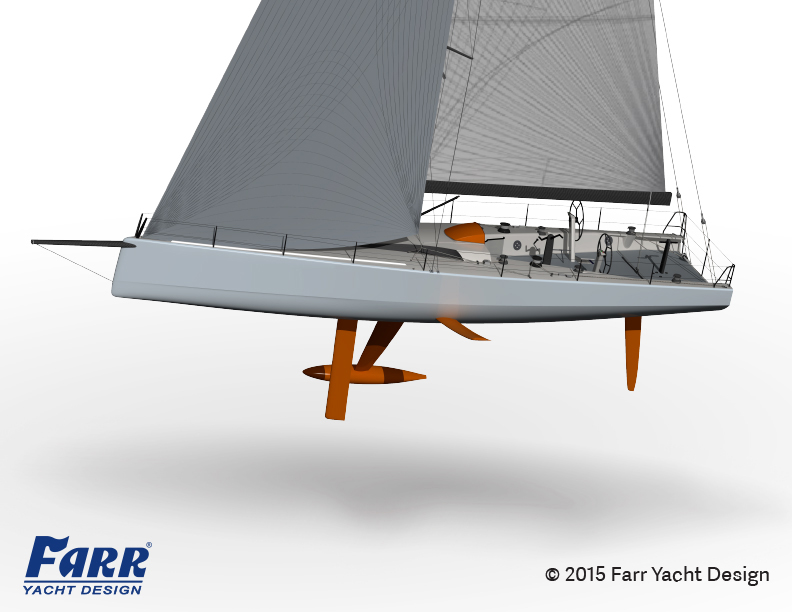 About
The Infiniti 53 is uniquely positioned to provide exceptional performance in a wide range of conditions – able to perform well in inshore events and excel in offshore events. Design work and preparation of builder quote packages and pricing for the yacht is proceeding quickly to be ready for a construction start this fall.
The idea for this concept comes from the successful Cookson 50 design. Since its introduction in 2003, the Cookson 50 has proven to be an unbeatable combination of value and performance. Cookson 50s have won or podium placed in every major offshore event worldwide. Performance improvements over the past 12 years, along with advances in structural engineering and composite construction techniques, have inspired this design. We are anxious to apply our accumulated knowledge into a new and exciting design that will build upon the Cookson 50's winning ways.
From our extensive research, we have determined this length to be a "sweet zone" of the IRC rating space between 50 to 55ft. The hull form is a development of FYD's extensive race projects and benefits from comprehensive CFD studies to deliver an optimized solution. The low drag form can be driven efficiently by a reasonable sailplan, even in light air, but has sufficient form stability and ballast ratio to achieve exceptional performance in moderate to strong breezes.
The deck layout includes a low aspect chiseled house designed to deflect green water. The deck layout is a modern, grand-prix arrangement designed to allow ergonomically optimized access to all sail controls. Twin driven pedestals, one placed aft of the traveler are incorporated along with a driven pit winch for powered hoists.
The structure is engineered primarily using carbon and foam cores and is optimized to consider the efficient use of materials. Lightweight interior panels are utilized wherever possible used as structure where necessary to support hull and deck shell, eliminating redundant sub structure and reducing interior weights.
More information
Contact us at info@farrdesign.com in order to receive a detailed information package. Sign up for our email list to get the latest information about this design, other upcoming projects and news.
(c) 2015 Farr Yacht Design
info@farrdesign.com